Sisson Roll Off Containers

Sisson Excavating's Rolloff Container Division currently has over 200 Rolloff Construction Debris Containers available for rental to use at your Construction Site or Business to deposit your debris and waste. These containers are crucial to keeping your area clean and uncluttered from piles and pieces of debris which can be a safety hazard for your employees and the general public. Whether it is for stumps and brush, concrete, asphalt or other waste materials, we have the right box for you and provide the service to maintain our containers in a timely manner to avoid delays and overflows. We offer same or next day service on Delivery and Pick-Ups when full or no longer needed.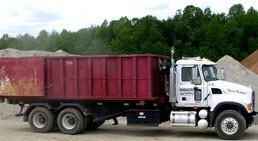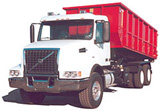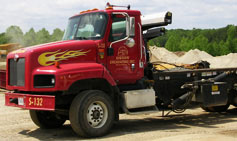 Roll-Off Box Options
20 Yard Boxes – Concrete Only
Set up / Delivery
Container
30 Yard Boxes – Construction Debris
Set up / Delivery
Container
Daily Charge over 30 days
Over weight Charge
Brush And Stumps
Set up / Delivery
Container
(Due to weight limit these boxes for concrete can only be filled 1/3 of capacity)
Container Pricing is for one month or each time the container is emptied or switched out for empty Roll Off container. We offer same day or next day delivery and pick up Mon - Fri.
Call us with questions or to schedule the delivery of your Roll Off Container to your Work Site within Stafford County, Spotsylvania County, Caroline County, King George County and Fredericksburg, Virginia.
For more information on our
Construction Site Debris Rolloff Containers,
Email Becky@sissoninc.com