Sisson Recycled Aggregate Products
Recycled Aggregates are derived from various materials as a result of construction, demolition, highway maintenance, excavation and utility operations. The quality of the recycled product depends on the materials that are processed and the separation process.

The Sisson Recycling Yard uses state of the art equipment to recycle waste and debris from construction sites and Roll-off containers to provide our customers with quality aggregates such as Stone, Gravel, Sand, Mulch and Compost
Sisson Recycling Yard accepts materials from these various sources and uses start of the art processing and screening equipment to provide quality recycled concrete, stone, gravel, sand, mulch, topsoil and compost which are suitable and safe for both commercial and residential use.
The Sisson Recycling Yard accepts and recycles Brush and Stumps, Concrete and Asphalt from contractors from construction sites, land clearing, and excavating sites, and recycles these materials for use in many applications.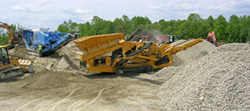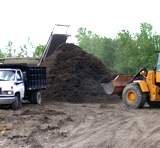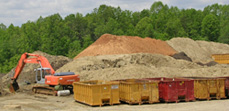 Intake of Construction Debris from Contractors
Demo Trailer Full
Brush & Stumps
Concrete
30 Yard Container
Brush & Stumps
Concrete
20 Yard Container
Brush & Stumps
Concrete
Dump Trucks (15 Yards)
Brush & Stumps
Concrete
Asphalt
Sisson Recycled Aggregates for Purchase
Topsoil
Raw Topsoil
Screened Topsoil
Topsoil Mix
Mulch
Single Ground Mulch
Double Ground Mulch
Triple Ground Mulch
Crushed Concrete / Stone
1st Crushing
21A Stone
# 57 Stone
# 3 Stone
Select 5 Stone
Please call for our current prices.
Products are subject to availability and prices are subject to change. Please call to confirm prices, availability and to schedule your pickup or delivery of these products to your home or site.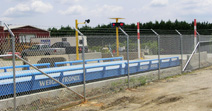 For more information on our Recycling & Recycled aggregates,
Email Becky@sissoninc.com