Sisson Excavating, Inc. was started over 35 years ago by Mr. Perry R. Sisson (Dickie) as a one man / one truck operation and over the years has grown into one of the area's most respected and qualified Class A Contractors. Sisson has over 30 employees and over 100 pieces of equipment serving Spotsylvania County, Stafford County, King George County and Caroline County, and surrounding communities within the State of Virginia.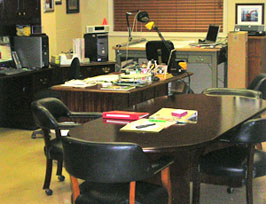 Sisson Excavating is certified by the Commonwealth of Virginia State Board of Contractors with an H/H Classification. Operating from our office and Recycling Yard in Fredericksburg, Virginia, Sisson Excavating has been providing professional, quality and personal service to commercial and residential land developers such as Ryan Homes, Ryland Homes, Augustine Homes, US Homes as well as Elliot & Associates and Virginia Properties.
Commercial Business Space - We currently have Commercial Business Space in our Industrial Park on Le-way Drive in Fredericksburg, Virginia and are developing an additional Industrial Park with Warehouse, Shop and Business Space for lease in Caroline, Virginia.
Sisson Excavating is now made up of four divisions all working together to provide services and products to Contractors, Businesses, Commercial and Residential Land Developers, and communities within the State of Virginia.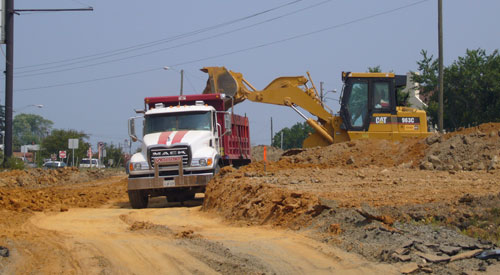 Excavation - Grading, Land Clearing, Site Work, Land Development and Water and Sewer Utilities installation
Roll-Offs - Commercial Business and Construction Debris Container Rentals for Asphalt, Concrete, Tree Stumps and Brush, Soil and Stone and other Waste Materials
Recycling Aggregates - Turning Debris from Land Clearing, Construction, Ground Work and Site Work into Reusable Stone, Gravel, Sand, Mulch, Topsoil and Compost
Commercial Property Leasing - Warehouse, Business and Office space Leasing and Rentals in our Fredericksburg and coming soon Caroline Industrial Parks.
Sisson Excavating is in the process of developing another location in Caroline which will accommodate our second Recycling Yard and Industrial Park and more conveniently provide our services and products to Caroline County and surrounding communities.
Please call or Email our friendly, courteous and knowledgeable staff for information on our services, products, prices and availability.
Sisson Excavating, Inc.
Sisson Excavating, Sisson Roll-Off Containers, Sisson Recycling,
Sisson Aggregates, Sisson Commercial Leasing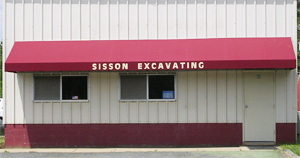 Map Link to our Office and Recycling Yard